WELCOME TO STONE & SONS PROPERTY MANAGEMENT
Comprehensive property management includes more than appliance checks and security monitoring while you're out of town. Licensed and experienced property managers understand that managing a home means meticulous, systematic inspections of the total home and property. It also means having the experience and ability to repair and maintain everything in and around your home.
"Chuck and John Stone have looked after our property in Vero for several years now and we could not be more pleased with the care and knowledgeable assistance they provide. Far superior to others we have employed in Vero and elsewhere. As a retired builder I am familiar with many of the trades involved in property maintenance. The Stones are proficient in several of them and very familiar with the best local practitioners in the other trades. They have anticipated and prevented problems and have unerringly provided sound advice. Capable, honest and kind."
Richard & Carolyn Hird, Vero Beach and Kennebunk, Maine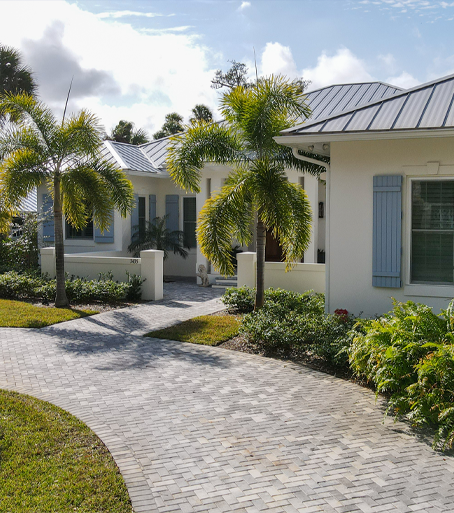 SERVICES
• On call 24/7 for emergencies
• House monitoring
• Starting/driving stored vehicles
• Opening the home for services providers
• Storm preparation available upon request
• Bill paying
• Airport or other transportation
• Landscape maintenance
• Pest control
• More...
"Charles Stone Sr. has helped me maintain my home for several decades. He always checks for any problems, arranges a solution and keeps me aware of what is happening. If a new problem develops, he takes care of it right away. He has been my savior! He works with an excellent, trustworthy and professional team. I would highly recommend his company to anyone who needs help maintaining their property."
Nancy R. Cho MD F.A.C.C.